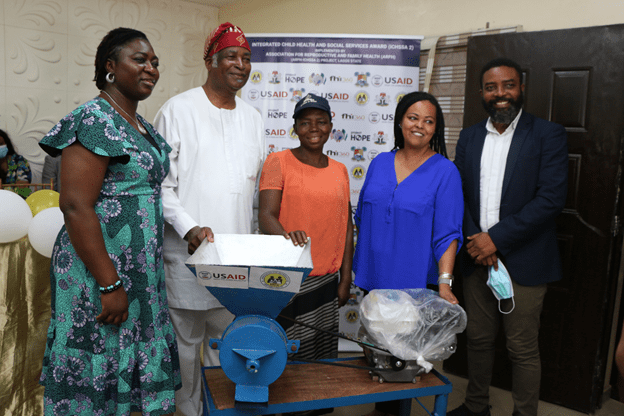 Today, with the support of USAID – US Agency for International Development we empowered over 40 vulnerable households across 5 LGAs in Lagos State with various business startup materials.
Prior to this, financial literacy training was conducted for the beneficiaries to equip them with the necessary skills, tools, and resources to effectively manage their business. Household Economic Strengthening is a critical component of OVC programming as it is aimed at reducing the risk of exposure to HIV as well as improving the resilience of vulnerable households as they journey towards self-sufficiency.
Below are pictures of our President/CEO- Prof. O.A. Ladipo, USAID team- Ms Helina Meri, Dr. Moses Katbi, ARFH-ICHSSA2 AOR- Doreen Mogaji, ICHSSA2 Chief of Party, Dr. Felix Iwuala, Dr. Olufemi Oke, PO HES- Kemi Obalisa and other eminent guests.