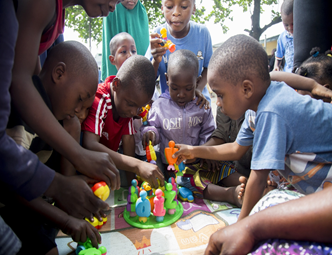 Background
The United States for International Development (USAID) in its response to the high burden of OVC in Nigeria, initiated the Local Partners for Orphans and Vulnerable Children (LOPIN) project in three regions in Nigeria. The Association for Reproductive and Family Health (ARFH), in accordance with the signed contract agreement (number AIDS-620-A-00004) with USAID implemented the LOPIN project in Region 1 which comprises of selected LGAs in Lagos, Akwa-Ibom and River states.
The LOPIN1 project has been implemented through the Community Based Organizations (CBOs) who recruited and trained Community Volunteers (CVs). The CVs enroll and provide services to OVC based on National Guidelines. The project engaged 15 CBOs- 5 in Lagos State, 6 in Akwa-Ibom and 4 in Rivers state. The LGAs are: Agege, Apapa, Surulere, Ajeromi (Scale Up); Kosofe (Sustained plus), Badagry, Ojo (Sustained). Those in Akwa-Ibom are Uyo, Oron, Uruan, Ikot-Ekpene, Okobo, EsseinUdim all scale up LGAs and Rivers state- Eleme, Port Harcourt, Okrika and Obiakpo (Scale up).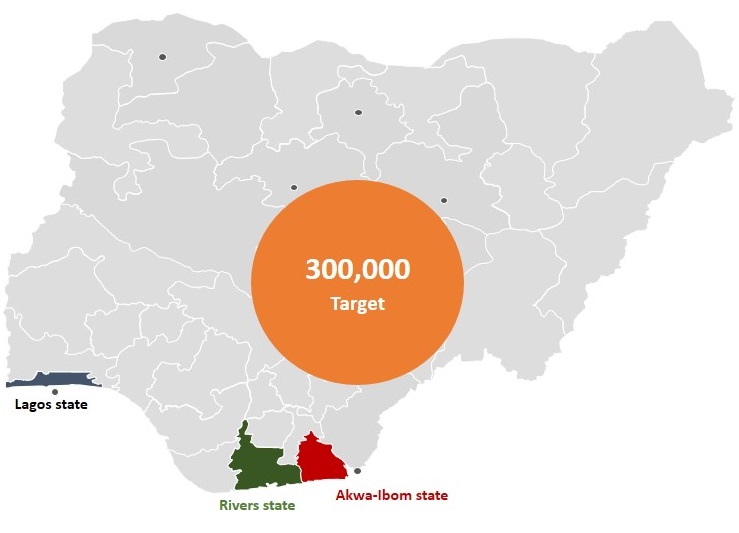 Project Goal
To mitigate the impact of HIV/AIDS on 300,000 Orphans and Vulnerable Children and their families in the focus states with specific focus on improving the well-being and welfare of OVC through accelerated and sustainable multi-sectoral approach over 5-year period ()August 2014-December 2019)
Project Objectives
Improve the system and the structure at community, LGAs and state in providing responsive care, protection and support services to vulnerable households and their families
Strengthen the organizational and technical capacity of local Nigerian partners to offer services to OVC and their families
Facilitate public, private partnerships in order to increase ownership and increase available local resources
Scope of Services to Vulnerable Children and their Caregivers:
Health,
Education
Food/Nutrition
Psychosocial
Legal protection
Economic strengthening
Social protection
Household Economic Strengthening
CORE STRATEGIES:
Systems Strengthening/ Development
A household and 'whole Community Approach'
Leveraging support from other interventions and the private sector; Education, Health, Communication
Child Protection and Child Safeguarding Practices
Resource Mobilization
Mainstreaming PMTCT, HCT and strengthening referral
AREAS OF FOCUS:
Strengthen and support families to care for their children
Mobilize and strengthen community based responses through the VS&LA scheme
Strengthen economic capacity of older children through mentorship on asset building and Savings
Build on the ability of govt to protect the most vulnerable children and families through linkages with relevant Ministries and Agencies.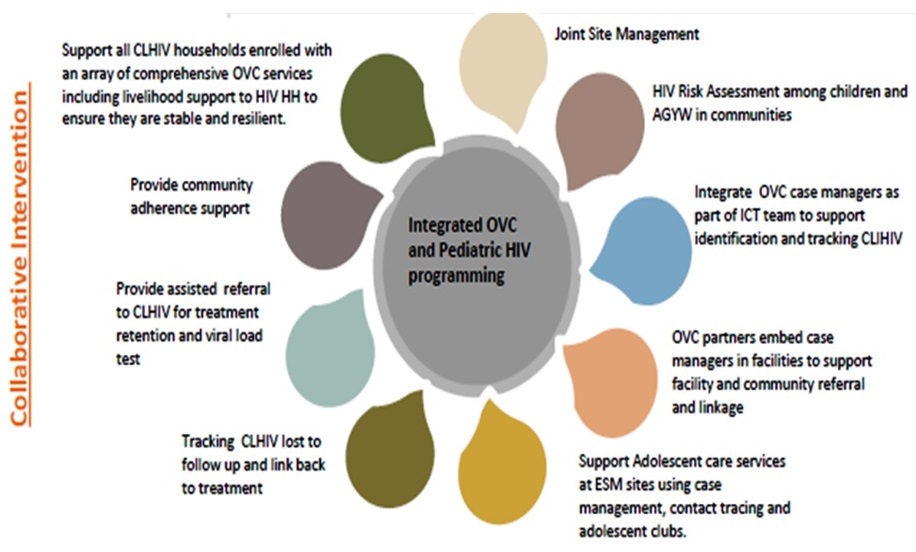 For more information about LOPIN1 project, contact:
Dr. Iyabode Olusanmi
Chief of Party
ARFH House, Plot 815A Army, Officer's Mess Road, Near Ikolaba Grammar School, Agodi, G.R.A., Ikolaba, Ibadan.
P.O.Box 30259 Secretariat, Ibadan, Oyo State, Nigeria
Mobile: +2348053293651, 2347051071745
Email: oiyabode@gmail.com
Website: www.arfh-ng.org