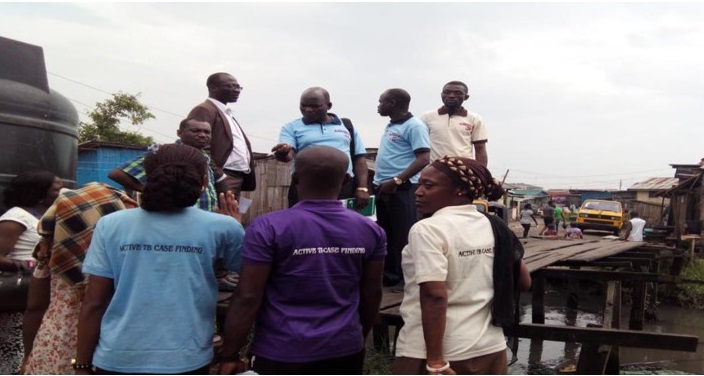 The Association for Reproductive and Family Health (ARFH) became the Principal Recipient(PR) for the Global Fund (GF)TB grant in July, 2009 – Dec, 2018. The grant was run in phases. Round 5 Phase 2 TB grant commenced in July 2009 and terminated in June 30th 2010. The SRs under ARFH were; National TB and Leprosy Control Program (NTBLCP) for Drug Susceptible (DS) TB intervention, Institute of Human Virology (IHVN) who was responsible for the Multi-Drug Resistant (MDR) component. Also ILEP partners (GLRA, TLM, NLR), and Health Alive Foundation (HAF) for the community component. Subsequently, under Round-9 phase-1, IHVN became a PR for MDR grant based on the recommendation of the CCM because of their experience with laboratory issues while ARFH remained the PR for Drug Susceptible (DS). Focus of Round 5 & 9 TB grant was on DOT and Microscopy expansion as well as addressing the major challenges with drug management and distribution, while the New Funding Model(2015-2018) was more on ''INVESTING FOR IMPACT AGAINST TUBERCULOSIS''. Highlights of the phases are as shown below.
Round 9 Phase 1 TB Grant: 1st July 2010 – December, 2012.
Project Goal:
To reduce significantly the burden, socio-economic impact, and transmission of TB in Nigeria
Project Objectives:
To promote behavioural change about TB in the community
To pursue High Quality DOTS expansion and enhancement
To scale-up TB/HIV collaborative activities and strengthen TB/HIV integration
To Strengthen MDR-TB Prevention and Control
To strengthen the technical and managerial capacity of the National Tuberculosis and Lep-rosy Control programme
Activities:
Improving case detection practices through DOTS
Enhancing the technical and managerial capacity of the NTBLCP and other implementing partners
Strengthening the existing services and establishing new peripheral DOTS centres
Training of public health workers in DOTS
Training of private sector health workers in DOTS
Training of lab technicians in case detection;
Training of public health staff in program management;
Training of community volunteers in knowledge of cause, transmission and curability of TB;
Involvement of community volunteers and treatment supporters in the management of TB patients
Monitor and manage development of Multi Drug Resistant TB; and
Identification and treatment of patients with TB/HIV co-infection.
Strengthen supervision and M&E activities;
Strengthen partnerships to advocate for increased government commitment and ownership of the programme,
Inclusion of the private health care providers and community in the delivery of DOTS.