About the Project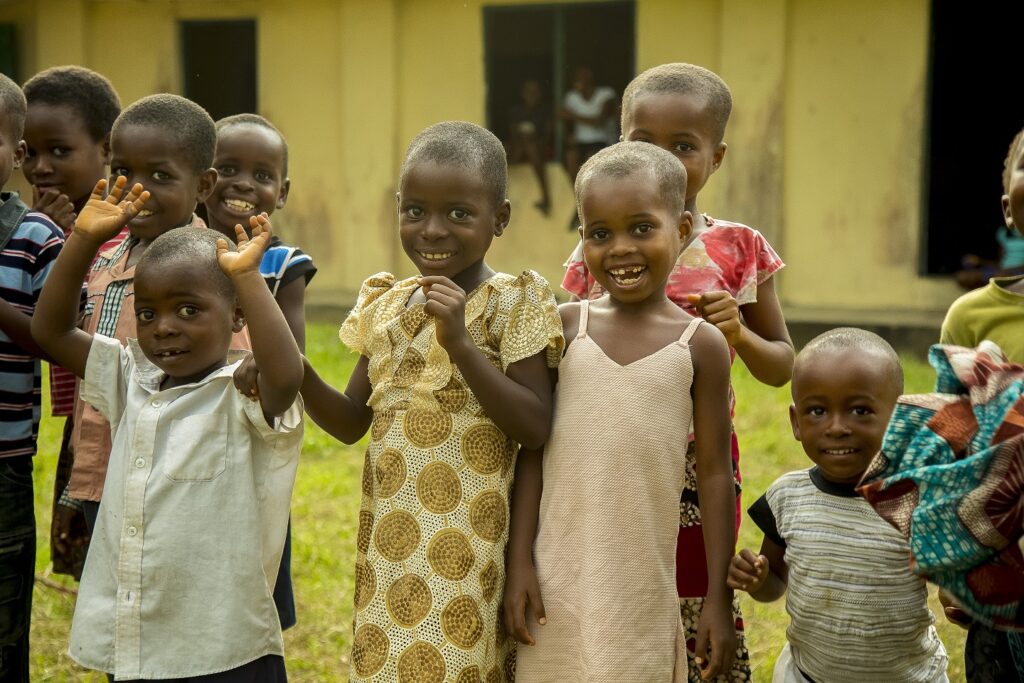 Between 2014-2019, ARFH implemented the USAID-funded Local Partners for Orphans and Vulnerable Children in Nigeria (LOPIN1 Project) across 3 states- Lagos, Akwa-Ibom, and Rivers. During this period, the project reached about 300,000 vulnerable children and caregivers with a range of quality services in the areas of health, education, nutrition, psychosocial support, legal protection, shelter, and economic strengthening. Based on the streaks of successes recorded, USAID awarded ARFH a new 5-year grant called the Integrated Child Health and Social Services Award (ICHSSA-2) Project (2019-2024).
The project works in partnership with FHI 360 and Project HOPE with support from Lagos State Ministry of Youth and Social Development, 10 Community-Based Organizations (CBOs) and eleven USAID supported LGAs in Lagos State namely: Agege, Ajeromi, Apapa, Badagry Kosofe, Lagos Island, Lagos Mainland, Ojo, Shomolu and Surulere. The achievements of USAID funded ICHSSA-2 Project in Lagos led to the expansion of USAID funded ICHSSA-2 Project to Edo State as mandated by USAID in FY22 with a target of 17,442 beneficiaries given to Edo State across the 13 USAID supported LGAs namely- Akoko Edo, Egor, Esan Central, Esan North East, Esan West, Esan East, Etsako West, Etsako East, Oredo, Orhionmwon, Ovia South West, Owan West and Owan East.
The overall goal of the ARFH ICHSSA 2 project is to mitigate the impact of HIV/AIDS on vulnerable children and their households in Lagos State, through multi-prong approaches.
These beneficiaries continued to receive age-appropriate and sub-population specific support and monitoring to attain graduation.
Priority Sub-population
Children Living with HIV (CLHIV)
HIV Exposed Infants
Children of Persons Living with HIV (CPLHIV)
Children Of key Populations
Survivors of Violence Against Children (SVAC)
At Risk Adolescent Girls and Young Women (AGYW)
Adolescents Girls and Boys (9-14 years)
Our Strategies
Tracking CLHIV lost to follow up and link back to treatment
HIV Risk Assessment among children and AGYW in communities
Integrate OVC case management as part of ICT team to support identification and tracking of CLHIV
Support all CLHIV households enrolled with an array of comprehensive OVC services including livelihood support to HIV HH to ensure they are stable and resilient
Facilitate mobile ART and adherence support services
Enhance Site Management (ESM) with support from USAID
Provide assisted referral to CLHIV for treatment retention and viral load test
Support Adolescent care services at ART sites using case management, contact tracing, and adolescent clubs
Strengthen systems and structures of government at
all levels and CBOs in OVC programming
Between October and September 2021, the project met and surpassed its target of 87,569 with a total of 91,831 beneficiaries served (105%), comprising of 58,995 children, 29,804 caregivers and 3,293 adolescent boys and girls reached with OVC preventive model with sexual and gender-based prevention messages. Need-based services were provided to beneficiaries in line with the OVC case management benchmarks of Healthy, Stable, Safe, and Schooled.
Below is the summary of achievements per MER and custom indicators:
| | | | |
| --- | --- | --- | --- |
| Indicator | Target | Achievement | % Achievement |
| OVC_NEW | 27560 | 29878 | 108% |
| OVC_SERV | 87569 | 91831 | 105% |
| OVC_HIVSTAT | 65676 | 57039 | 87% |
| OVC_HIVRISKASS | 29492 | 20118 | 68% |
| OVC_HTSLINK | 6009 | 4274 | 71% |
| OVC_TXLINK | 115 | 152 | 132% |
| OVC_ARTSUPP | 2718 | 2668 | 98% |
| OVC_BIRTHCERT | 57039 | 21209 | 37% |
| OVC_EDU | 40428 | 30991 | 77% |
| OVC_ECONS | 5838 | 4401 | 75% |
| OVC_HIVPREV_SRH | 24783 | 29915 | 121% |
| GEND_NORMS | 17017 | 18751 | 110% |
| OVC_NUTRITION | 9 | 9 | 100% |
| OVC_PROTECT | 16 | 16 | 100% |
| OVC_VL_ELIGIBLE | 2816 | 2569 | 91% |
| OVC_VLR | 2569 | 2174 | 85% |
| OVC_VLS | 2174 | 1800 | 83% |
For more information about ICHSSA project, contact:
Dr. Felix Iwuala
Chief of Party,
16, Collins Onabule Crescent, Diamond Estate. Off CMD Road. Magodo. Ikeja, Lagos Nigeria.
Mobile: +2348035077504, 08036456365
Email: iwuala.f@arfh-ng.org
Website: www.arfh-ng.org