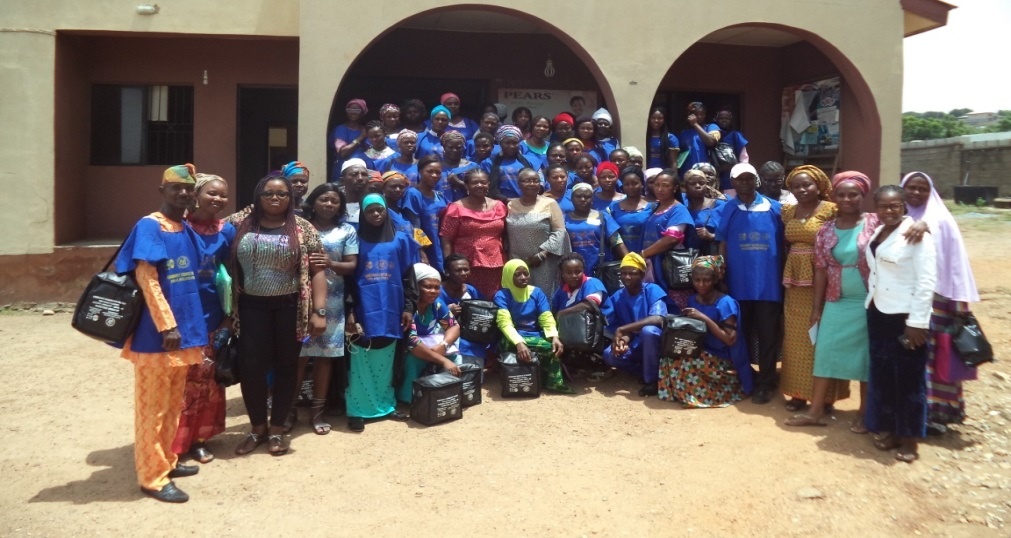 In line with the National Task Shifting and Sharing policy of essential health services including maternal health and family planning services, Association for Reproductive and Family Health (ARFH), with support from UNFPA is implementing a project to improve access to Family Planning through integration of DMPA-SC Injection into the Family Planning (FP) method mix in Nigeria.
The project titled Community Channel of Delivery for Family Planning (C2D4FP) DMPA-SC injection scale up project aims to contribute to reducing maternal mortality by presenting opportunities to expand voluntary access to family planning services through introduction of DMPA-SC Injection within the rights based approach as a family planning method mix among women of reproductive age by increasing access through the delivery of family planning services at the community level.
The community oriented service delivery intervention covers capacity building of Trainers, Public Health Care facility providers, community-based volunteers including Market-Based Health Agents, Community Based Health Workers- Artisans, Youths and male community members. The project's core operational pillars include, Behaviour Change Communication, massive demand generation for FP, Service delivery, Supportive Supervision and a strong Monitoring and Evaluation System, to showcase and sustain the success and gains that the UNFPA investment yields in the respective project states.
KEY OBJECTIVES: These are to
Engender enabling policy and community environment for the delivery of contraceptives through active engagement of traditional leaders, policy makers, market leaders and opinion groups.
Increase the capacity of community based advocates to deliver integrated non-prescriptive family planning services and referral for other methods.
Improve efficient referral linkage between the community and Primary Health Care center for prescriptive FP methods and other Reproductive Health Care services.
Scale up the administration of DMPA-SC Injection in Adamawa, Ogun and Ondo states.
Increase male involvement in improving access to family planning services.
PROJECT DURATION: 2018 – 2022
PROJECT STATES: Sokoto, Gombe, Kebbi, Ebonyi, Adamawa, Ogun and Ondo
ACHIEVEMENTS: Between April and June 2018, a pool of trainers for capacity building in DMPA-SC Injection was created in Adamawa, Ogun and Ondo states and Capacity building of 90 PHC FP providers from 90 high volume PHCs in Adamawa, Ogun and Ondo states and 179 Voluntary Community Based Resource Persons from 90 communities in the 3 states were achieved.