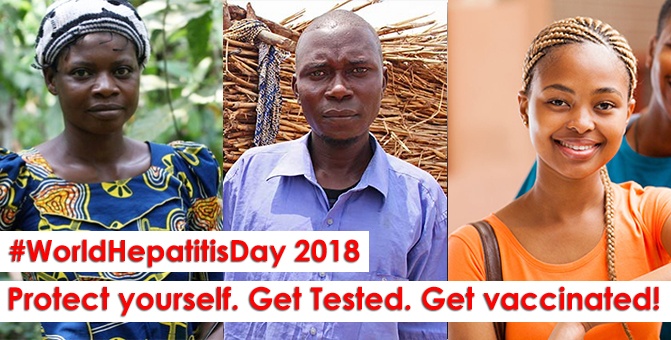 World Hepatitis Day is commemorated every year on July 28 to raise awareness about Hepatitis.  The theme for this year as set by WHO is, "Test. Treat. Hepatitis," to enjoin global partners to support the call for urgent increase in testing and treatment services to reduce 1.34 million lives lost to hepatitis B and C.
Hepatitis is the inflammation of liver tissue, commonly caused by a viral infection; however, there are other possible causes of the diseases such as when the immune system attacks the liver. There are five groups of Hepatitis categorized by A, B, C, D and E, each distinct in their causes, symptoms and treatments.
Hepatitis A: A highly contagious liver infection caused by the hepatitis A virus.
Hepatitis B: A chronic liver infection caused by the hepatitis B virus that is easily preventable by a vaccine.
Hepatitis C: An infection caused by a virus that attacks the liver and leads to inflammation.
Hepatitis D: A serious liver disease caused by infection with the hepatitis D virus.
Hepatitis E: A liver disease caused by the hepatitis E virus.
The disease is regarded as a silent killer because only about half of the people who are infected get symptoms, while others may develop yellow discolouration of their skin and whiteness of the eyes, poor appetite, vomiting, tiredness, abdominal pain, or diarrhoea.
In a statement released by WHO ahead of the commemoration, "Viral hepatitis B and C affect 325 million people around the world. Left untreated, these infections lead to liver cancer and cirrhosis, which together caused more than 1.3 million deaths in 2015 alone."
To speed up global response to the elimination of Hepatitis, WHO is releasing new global guidelines on hepatitis C treatment. The guidelines provide major simplifications in the delivery of curative therapy to 70 million people living with chronic hepatitis C in the world.
Association for Reproductive and Family Health (ARFH) joins global partners to call for a universal access to testing and treatment of hepatitis towards achieving the global goal of eliminating viral hepatitis by 2030.
Protect yourself. Visit the nearest healthcare center. Get Tested. Get vaccinated!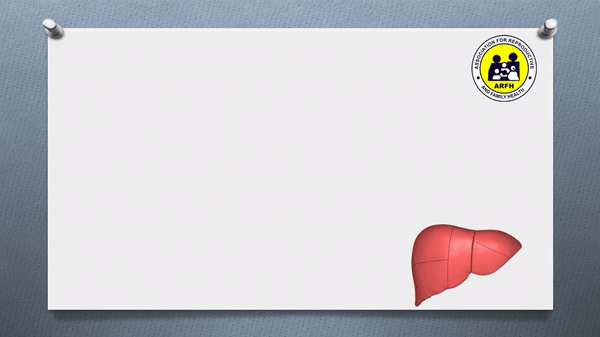 Here are 10 things to know about viral hepatitis:
Viral hepatitis B and C are the most chronic type of hepatitis.
Viral hepatitis B and C are root causes of liver cancer.
Timely testing and treatment of viral hepatitis B and C can save lives.
Viral hepatitis causes debilitating diseases such as liver cancer and cirrhosis and also places a huge economic burden on families.
Viral hepatitis has become a major killer due to a lack of global attention.
Over the past 15 years, more and more people have been dying of viral hepatitis.
You can get infected with hepatitis through contact with an infected person's blood or body fluids.
Hepatitis attacks the most vulnerable.
Hepatitis can be prevented, diagnosed, treated and even cured.
You can protect yourself against hepatitis B by being vaccinated.