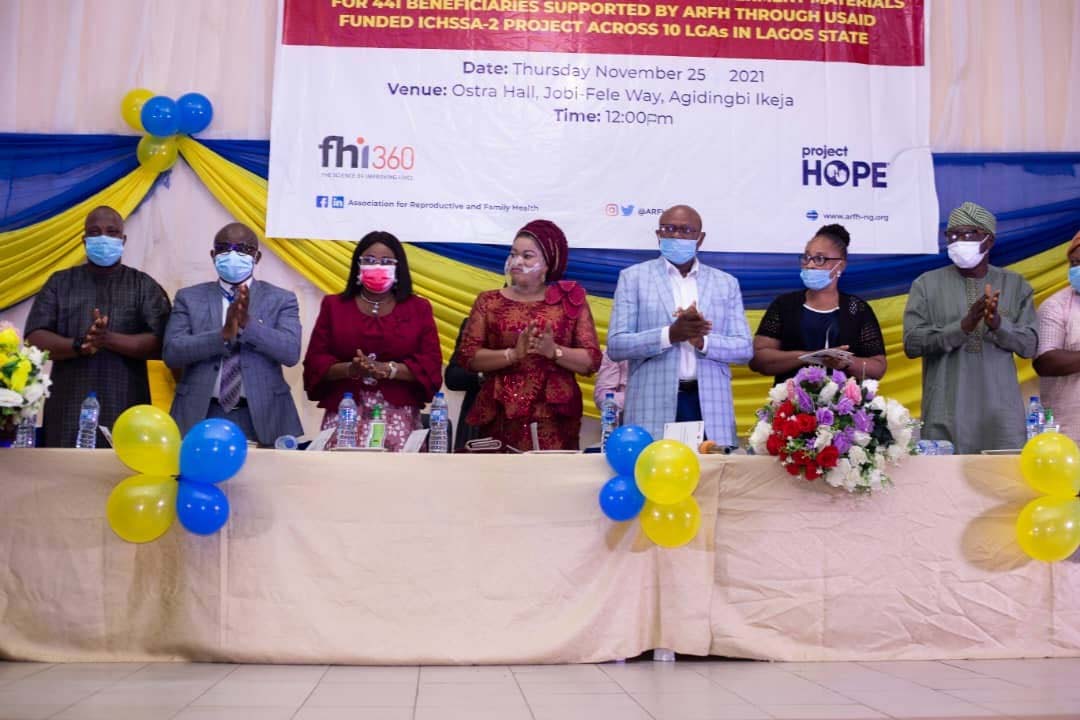 No fewer than 441 caregivers across 10 Local Government Areas, LGAs, in Lagos State has been empowered by the Association for Reproductive and Family Health, ARFH, with business start-up kits and scale-up materials.
This came even as the First Lady of Lagos State and OVC Grand Ambassador, Ibijoke Sanwo-Olu, insisted that the state will surely sustain the gesture.
Vanguard gathered that the project geared towards mitigating the impact of HIV/AIDS on Orphans and Vulnerable Children, OVC, and their households, is a five-year project.
Currently, the ARFH is implementing the Integrated Child Health and Social Services Award, ICHSSA-2, in Lagos and Edo State, in partnership with Project HOPE and FHI360, with the support of the United States Agency for International Development, USAID.
In her keynote address, Mrs. Sanwo-olu stated that ARFH commitment towards the state speaks volume, stressing that the Lagos State government will sustain the gesture.
She commended the ARFH on the successful implementation of the project, which serves as a reminder of the importance of children and distribution of support materials to 441 caregivers of vulnerable households to strengthen their efforts.
She urged the caregivers to use the materials judiciously and not misuse them.
While speaking, the Chief Executive Officer of ARFH Dr Mrs Kehinde Osinowo beseeched the beneficiaries on the sustainability of the business items to boost their income and improve their livelihoods.
According to the Chief of Party, ICHSSA-2 Project, Dr Felix Iwuala, we are grateful for USAID, ARFH, and the Lagos State Government for their contribution towards this achievement.
"This is an intervention to limit the effect of economic hardship on some individuals in the country.
"We have been able to provide cash transfer intervention since the beginning of this project to 2467 persons with N20, 000. We have also enrolled 6501 persons on free health insurance across the country.
"As a support strategy, we created about 160 saving s groups across 11 local governments in Lagos State, and some of these vulnerable Nigerians were able to save over N43 million in less than two years."
Published in Vanguard Newspaper- https://www.vanguardngr.com/2021/11/arfh-donates-business-startup-scale-up-materials-to-441-caregivers-in-lagos/