STIs/HIV-AIDS and Universal Health Coverage (UHC)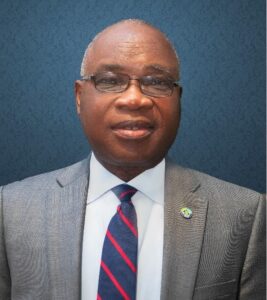 Dr. Prosper Okonkwo is the pioneer Chief Executive Officer of APIN Public Health Initiatives and has been since 2007. He received his medical degree from the University of Ibadan in 1982 and became a member of the West African College of Physicians (Community Medicine) in 1997. He has been a Fellow of the National Postgraduate Medical College of Public Health since 1999, and of the West African College of Physicians (in Community Medicine) since 2012.
He has worked as a Consultant Public Health Physician at Nnamdi Azikiwe University Teaching Hospital, Nnewi, Anambra State. He has also worked with the United Nations Population Fund (UNFPA) as the State Advisor for Delta State (2000-2001), and as a National Reproductive Health Advisor (2001-2003). He is currently an Associate Professor at the Department of Community Medicine and Primary Health Care of Bingham University, Karu, Nassarawa State.
He is a member of several notable associations including Nigerian Medical Association (NMA), the Association of Public Health Physicians of Nigeria (APHPN) etc including being a Board member of University of Medical Sciences, School of Public Health, Ondo.
Outside his work at APIN, Dr. Prosper Okonkwo enjoys facilitating Christian leadership programs and teaching & mentoring the next generation of public health practitioners in Nigeria.
Download the full report here: