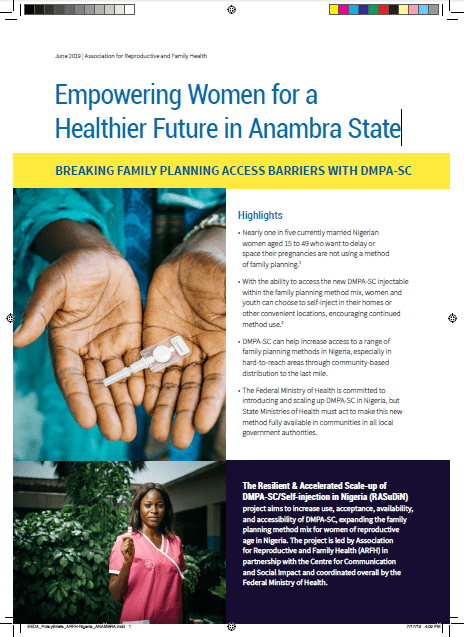 The Resilient & Accelerated Scale-up of DMPA-SC/Self-injection in Nigeria (RASuDiN) project aims to increase use, acceptance, availability, and accessibility of DMPA-SC, expanding the family planning method mix for women of reproductive age in Nigeria.
The project is led by Association for Reproductive and Family Health (ARFH) in partnership with the Centre for Communication and Social Impact and coordinated overall by the Federal Ministry of Health.
Kindly download and read below.