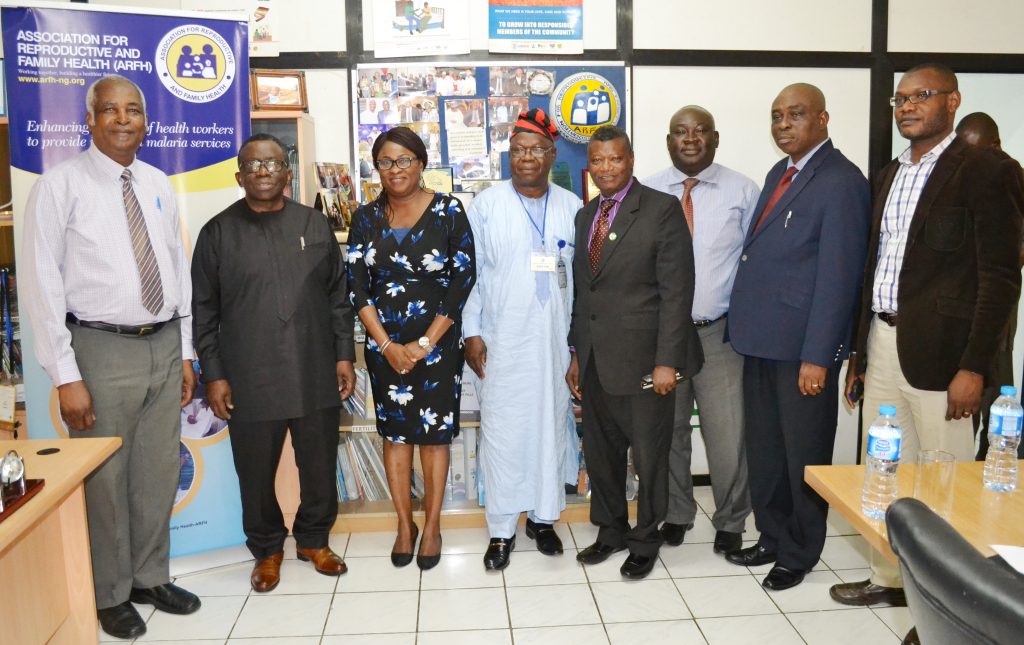 It was a great pleasure for ARFH to host the Honorable Minister of Health, Professor Isaac Adewole on Wednesday, July 4th, 2018. Present at the meeting were top management executives of ARFH and representatives from Nigerian CSOs to discuss national health issues and action points for improving the performance of indigenous civil society groups in the health sector.
ARFH's President, Professor O.A Ladipo commended the Minister for his steadfastness and dedication to improve health sector service delivery. He also commended him for his efforts as the Minister that enabled the Senate and the Executives to make provision for National Health Act for the first time, through the sum of N55.15 Billion budgeted in the 2018 Budget.
The Minister assured the group of his commitment to ensure that CSOs have an enabling environment to perform and that the ministry is working with stakeholders to improve the funding mechanism to provide counterpart funding for development projects. He commended ARFH and the implementing partners supporting the efforts of the National TB Control programme, stating that the ministry is committed to accelerating the country's active TB case finding.