On the 22nd of July 2018, Serifat Adekola, an ARFH Counsellor Tester (CT) in Oyo East Local Government Area of Oyo state received a call from a private clinic to come and test a heavily pregnant woman, Mrs Yekini, who was very sick, weak and could barely walk. After going through a robust counselling session with the CT, the pregnant woman agreed to have her HIV test done. The result of the test came out after 15 minutes and it showed that she was reactive.
To confirm the authenticity of the result, ARFH Counsellors testers are taught to always refer HIV clients to assigned Global Fund facilities to confirm client's results are positive, hence the pregnant woman was taken to Oyo state hospital to confirm the result of the test. Mrs Yekini was detected at the ART clinic to be cancerous, diabetic and suffering from an infection, which led to a terrible body odour that made other patients run away from her. ARFH does not condone stigma of any sort and ensure all clients are treated with utmost respect and discretion.
Serifat was able to gain Mrs Yekini's trust, which was how she got information about her 3 years old daughter, Aisha who was also terribly sick and suffering from extreme hair loss. Aisha was tested and also confirmed to be reactive. Due to her weakness and the stigma faced by Mrs Yekini, the team conveyed both mother and daughter with the project vehicle to the facility where they enrolled immediately on treatment.
HIV can be transmitted from an HIV positive woman to her child during pregnancy, childbirth and breastfeeding. However, the risk of mother-to-child transmission of HIV is low when HIV is detected as early as possible during pregnancy.
"I have been neglected by my husband and my entire family, indeed am grateful to God for the messiah sent to me to rescue myself and my children from premature death. My daughter's hair has really grown back due to the drugs she was given," Mrs Yekini
(Mrs Yekini's was said to have been chased her out of the house by her husband who is now staying outside Oyo state with the family. Plans have been made by the team to track the family and ensure they are screened for HIV as part of ARFH follow up process for prevention control)
Mrs Yekini delivered her baby at home for fear of being stigmatized at the hospital. On hearing this, ARFH team followed up with the mother and her newborn baby to take them to the facility for a Dried Blood Spot (DBS) sample for Early Infant Diagnosis (Identified as the most definitive way of carrying out HIV screening for children below 18 months)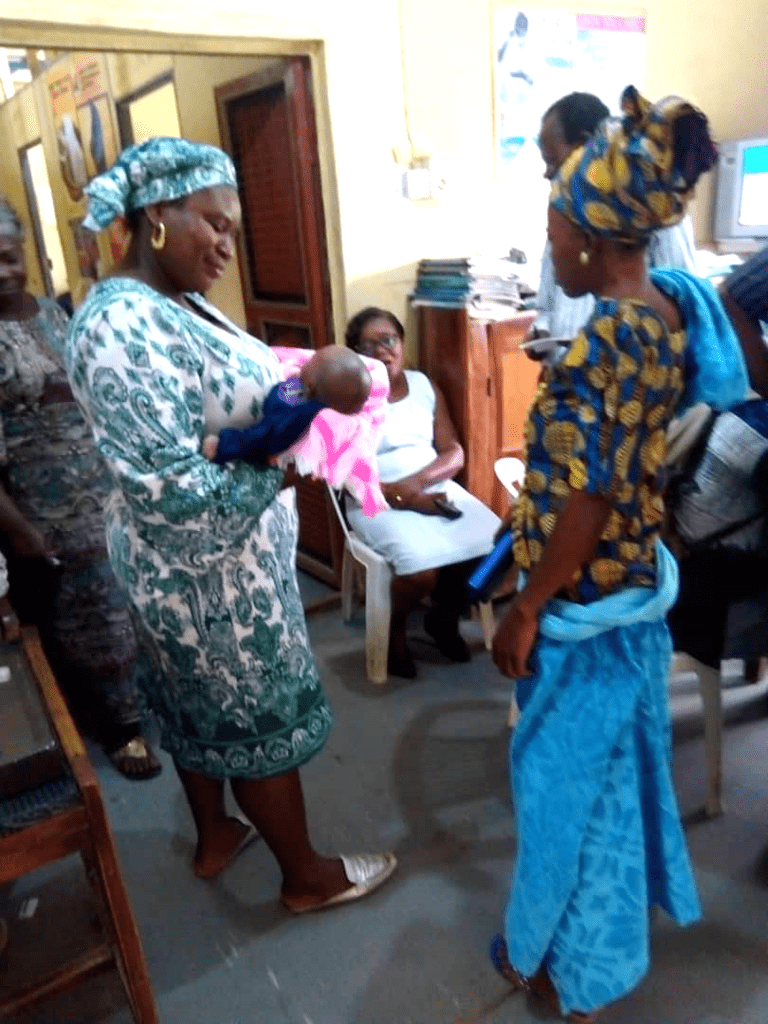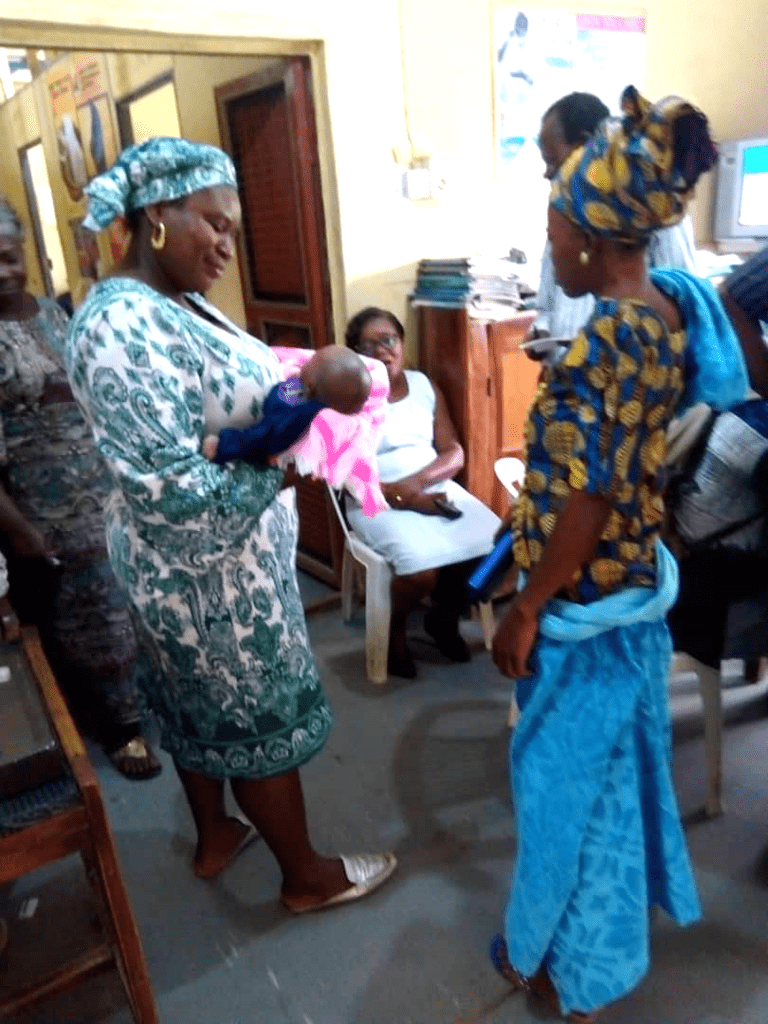 According to UNAIDS, many Nigerians living with HIV are unaware of their status and many only seek treatment until very late in the course of their disease, which only spells doom for pregnant women who are already in a fragile state. To this end, early detection, diagnosis and prompt treatment is key to ensuring that infected persons enjoy the full advantage of Antiretroviral Therapy (ART) to reduce the risk of opportunistic infections. The commendable efforts of ARFH Oyo team have given Mrs Yekini and her children a chance to a healthier life, which is beneficial to the community at large in the prevention of HIV/AIDS.
Serifat Adekola, the Counsellor Tester in charge of their care has pledged to continue follow up on the mother, daughter and baby to ensure their drugs are taken as prescribed.