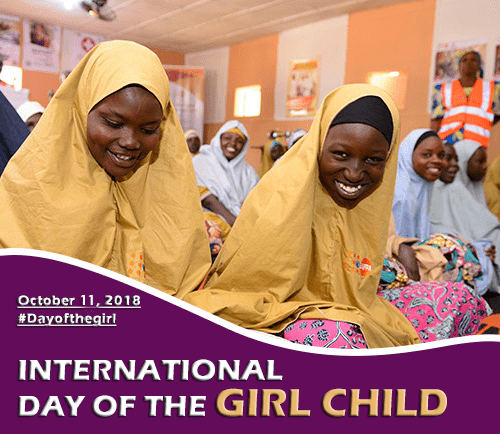 International Day of the Girl is a day declared by the United Nations to recognize girls' rights and highlight gender inequalities that exist between girls and boys. It is also called 'Day of the Girl' and the 'International Day of the Girl Child'.
It is commemorated every year globally on October 11 with a specific theme that sheds light on the unique challenges that girls face.  The theme for year 2018 is "With Her: A Skilled GirlForce" and it is a call to partners and stakeholders to highlight, advocate for and invest in girls' most pressing needs and opportunities to attain skills for employability. It also draws attention to the need to challenge gender stereotypes, social norms and unconscious bias that prevent girls from accessing the same learning and career opportunities as boys, most especially for girls with disabilities.
According to UNICEF, in a world of work that is being transformed by innovation and automation where educated and skilled young workers are in great demand, many female are currently neither employed nor in education nor training. And in middle and low income countries, 90% of young women will end up working in the informal sector where jobs are unregulated and unprotected. In order for girls to compete equally with boys, society must seek to provide an enabling environment for them to acquire the right education, most especially in STEM (Science, Technology, Engineering and Math) and develop adequate life/transferable skills to prepare them for a successful transition into the world of work.
ARFH in collaboration with the FCT Education secretariat FLHE Unit on Thursday, October 11, 2018 conducted a School Outreach Program in 3 Government Secondary Schools Jabi, Wuse, and Gwarimpa in F.C.T, Abuja. Participants from both organizations combined to form 3 groups that visited each school to educate the students about the theme of the event and enlighten them on relevant tips that would improve their lifeskills. The students were given a 30mins to 1hour discussion drawn from the National Family Life and Health Education (FLHE) curriculum to improve their Communication, Negotiation, Refusal, Decision Making, Goal Setting, Self Esteem, Time Management and Value clarification skill. At the end of the exercise, ARFH was able to reach about 1000 students with sexuality information and life building skills.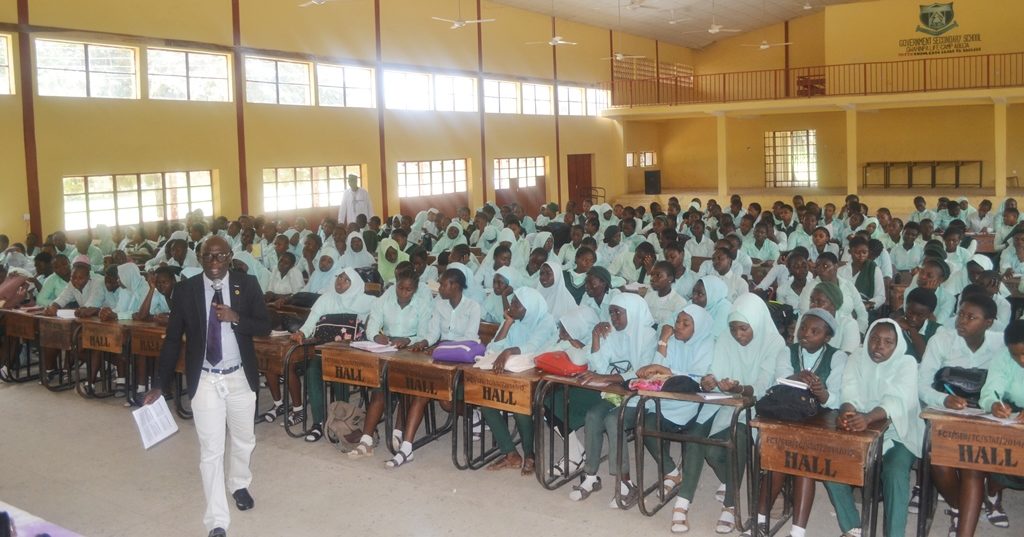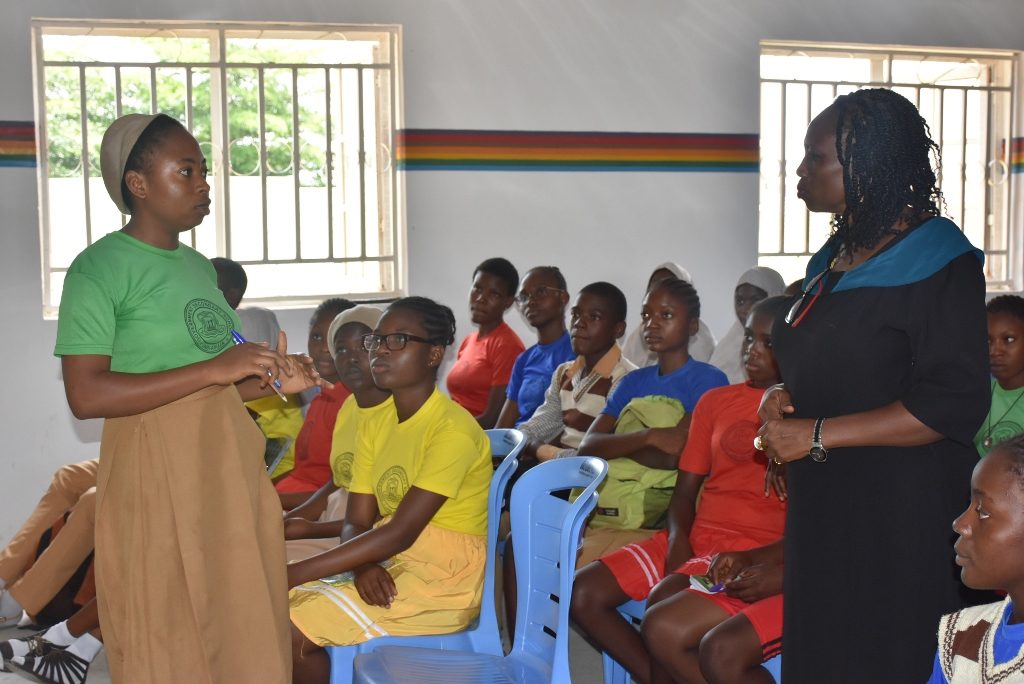 Speaking on the event in an interview with journalists, ARFH President Prof. O.A Ladipo said, "Women have a role to play in national development and for women to participate actively, education should be a priority and should be free for all, at least to secondary school level. Without that consciousness at the highest political level, women will continue to be at a disadvantage."
Association for Reproductive and Family Heath has overtime identified the needs of the young people as a priority, in particular the girl child and have implemented various interventions related to issues of unwanted pregnancies, sexually transmitted infections and most importantly child marriage amongst the youth, some of which have been scaled up by the federal government for continued provision of health literacy to young people to manage their reproductive health needs.
He added that "the adolescent group is the future of the nation and considerable effort should be given to provide young people with all the necessary information regarding their reproductive health and career in order to help them make informed choices."
Mrs Kehinde Osinowo, ARFH Director of Programs, called attention to the plight of adolescent girls affected by conflict who are forced to resort to all sort of vices to fend for themselves in IDPs camps. She noted that although considerable effort have been made by government, more investment and increased access to education is required to improve the overall quality of life of the girl child.