GOVERNOR SANWO-OLU NAMED AFRICAN TB CHAMPION, SPEAKS ON BUILDING A WORLD CLASS INFECTIOUS RESEARCH INSTITUTE IN LAGOS.
Do you know that Nigeria is among the 30 high burden countries for tuberculosis?
Nigeria is ranked 6th among the 30 high TB burden countries globally and 2nd in Africa, and accounts for 11 percent of the global gap between TB incidence and notified cases.
Out of 452,000 estimated new TB cases in Nigeria in 2020, only 138,591 were notified to the NTBLCP with 30 percent treatment coverage.
An estimated 18 people per hour die of TB related diseases, that is 432 every day and over 156,000 every year.
Of the $373 million needed for TB control in Nigeria in the year 2020, only 31 percent was available to all the implementers of tb control activities in Nigeria (seven percent domestic and 24 percent donor funds with 60 percent funding gap.
The conferment of African TB champion to Lagos state governor had in attendance the captains of industries in Lagos from private sector and development partners to discuss funding gap in TB control in Nigeria.
Part of efforts to close this gap and end TB informed this gathering of relevant stakeholders at EKO hotel later on Thursday 25th of august,2022.
The Governor of Lagos state and TB champion for Africa Babajide Sanwo-Olu at the event called for more collaboration of the private sector, other state governors and all Nigerians.
Speaking at the private sector engagement in domestic resources mobilization dinner to end TB in Nigeria, Governor Sanwo-Olu also pledged commitment to build a world class infectious disease research institute to tackle future epidemics and pandemics.
Tuberculosis is an infectious disease caused by germs. It usually affects the lungs and other organs of the body
TB spreads mainly through the air from one person to another
***symptoms of TB
Common symptoms of TB include
*Tiredness
*Mild fever
*Night sweats
* Loss of appetite
* Weight loss
*Persistent cough without production of mucus
* Chest pain especially while coughing
*Coughing up of blood
* Difficulty in breathing.
* Note that a patient with TB can be cured.
Go and get tested today!
TB is the world's top infectious disease killer, reaching people early with care prevents death and suffering.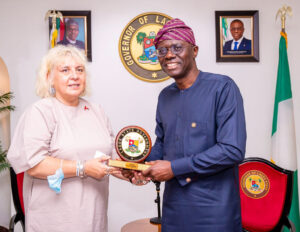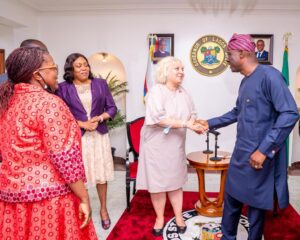 In Lagos.
Governor Sanwo-Olu and his cabinet members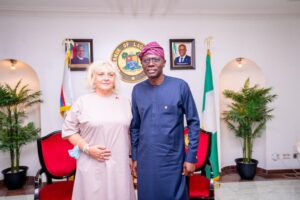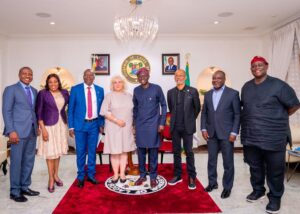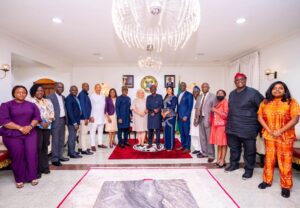 With the Governor of Lagos state for domestic resources mobilization.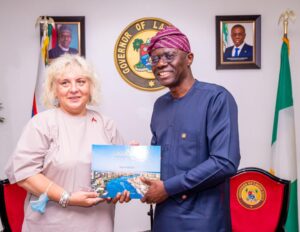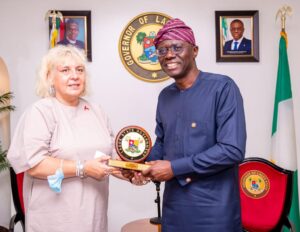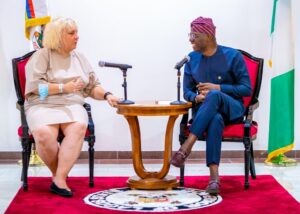 High-level discussion with the Governor.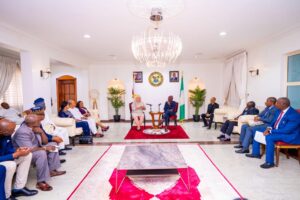 Meeting with the Governor on resource mobilization to end TB in Nigeria and Lagos state.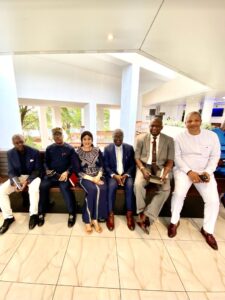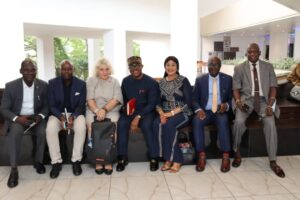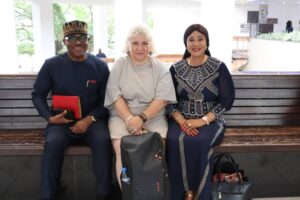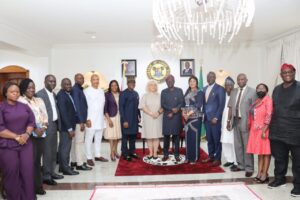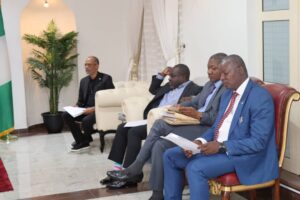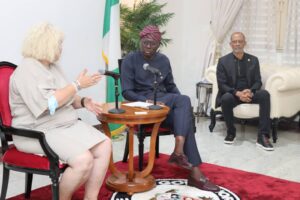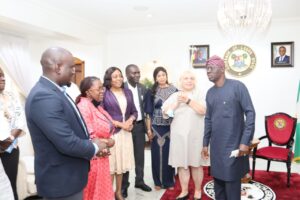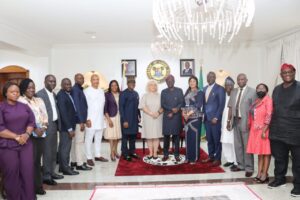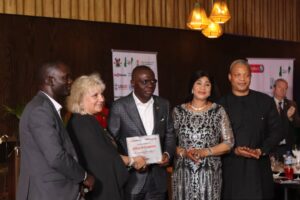 With the Executive Governor of Lagos state Mr Babajide Sanwo-olu. The Stop TB partnership Geneva and Stop TB Partnership Nigeria conferred on the Governor " African TB Champion.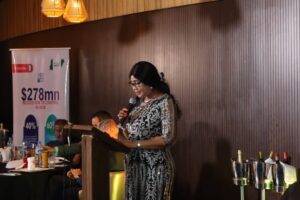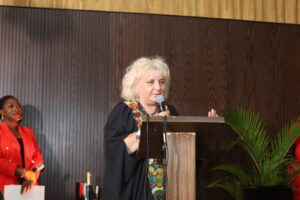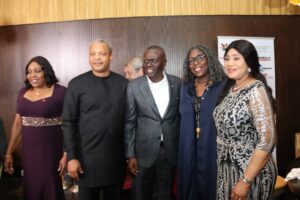 With the Governor of Lagos state in the middle.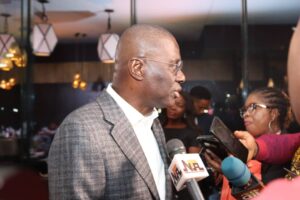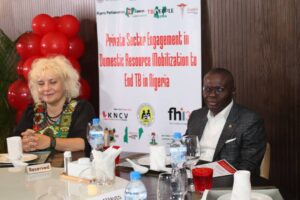 At the dinner.