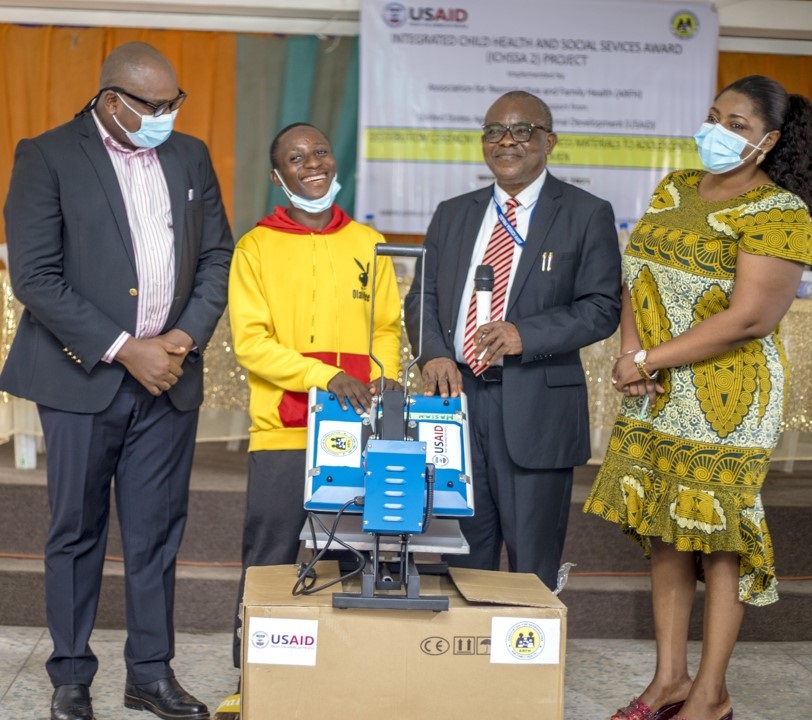 ARFH through the USAID funded ICHSSA2 project recently empowered 198 adolescents and young persons who have acquired vocational skills with business startup items across all the supported 10 LGAs to boost their income, increase economic independence, reduce vulnerability to poverty and exposure to HIV.
After thorough needs assessment, the beneficiaries received vital financial literacy training to develop and scale their business and become economically stable to meet their basic needs and that of their families.  
Following this training and empowerment, Hassan, one of the beneficiaries who received a presser machine resolved to work to put his skills to good use and build a successful business so he could support his family and also help others.
Interventions like the Household Economic Strengthening is not only critical to unlocking economic opportunities and ensuring vulnerable households are food secure, but also needed to mitigate the impact of HIV/AIDS.