Engagement with the traditional rulers and community stakeholders has created ownership and efforts towards reducing the burden of Tuberculosis in Osun State.
His Royal Majesty (HRM) Alapomu of Apomu has contributed immensely to ensure prompt diagnosis by his donations to make the laboratories functional in his community.
This is as a result of effective collaboration of ARFH and its lead CBO SHEAD with the community stakeholders and State TB control program in Osun State.
The team comprising of the representatives of NTBLCP, State TB Program, Stop TB partnership, WHO and major partner such as ARFH paid a courtesy visit to HRM during the Mid Term Review of the National Strategic Plan of NTBLCP and further discussed on sustainability of the community contribution to TB control in the state.
Discussions were held with other traditional rulers, market women leaders etc during the review in Osun state.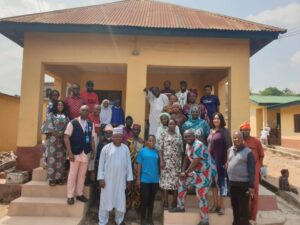 Picture with other traditional rulers and Market Women Leaders at Total PHC Apomu.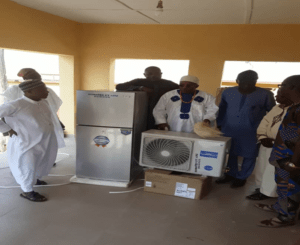 Donations by HRM to Truenat site at Total PHC Oke-Ala Apomu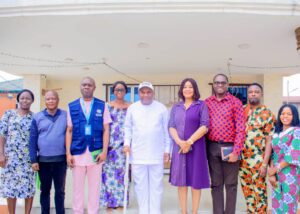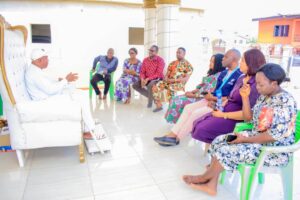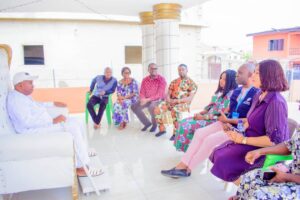 Alapomu of Apomu with SHEAD