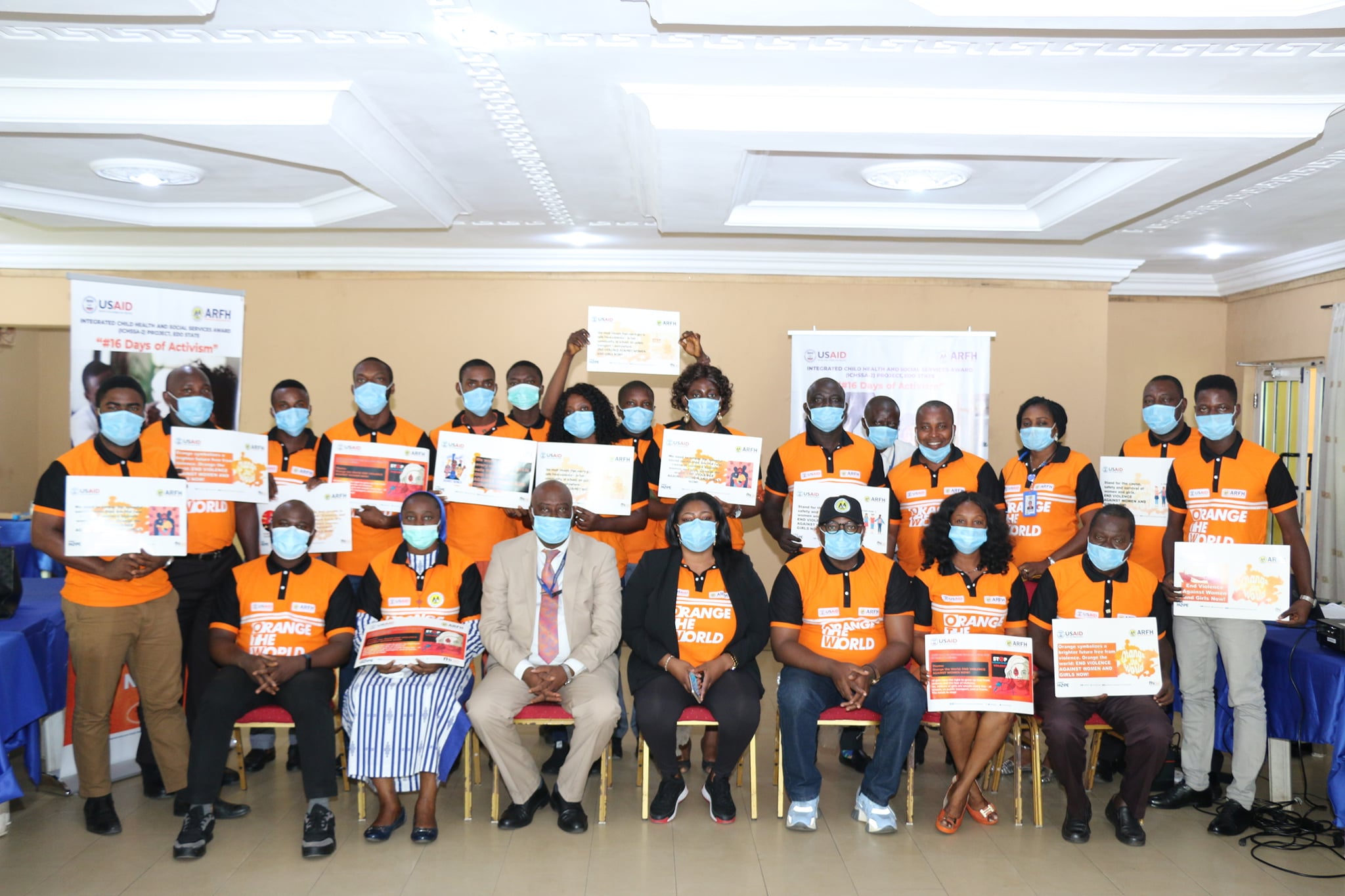 On  Tuesday 7th December 2021, we organised a one-day seminar for both staff and partner CBOs in Edo State to sensitize them on GBV and workplace safeguarding policy as well as build their capacity to prevent, and respond effectively to cases of GBV. This one-day seminar was also held in Lagos State on Friday 3rd December 2021.
The 16 Days of Activism against violence against women and girls is an international campaign that takes place each year. It commences on 25th November, the International Day for the Elimination of Violence Agaisnt Women until 10th December, Human Rights Day.
According to recent estimates from WHO, 1 in 3 women aged 15 years and older around the world have been subjected to physical or sexual violence by an intimate partner, non-partner, or both, at least once in their lifetime, indicating that levels of VAWG have remained largely unchanged over the last decade. These numbers do not reflect the impact of COVID19 pandemic and would be even higher due to sexual harassment, violence in digital contexts, harmful practices, and sexual exploitation.
It has been estimated that 11 million girls may not return to school due to covid19, thereby increasing their risk of child marriage (UNICEF, 2020). The economic fallout is expected to push 47 million more women and girls into extreme poverty in 2021 (UN Women, 2020), thus reversing decades of progress and perpetuating structural inequalities that reinforce VAWG.
Ending all forms of violence, sexual exploitation, abuse, harassment, bullying against women, men, girls, and boys is everyone's responsibility and we will continue to raise awareness, provide safe space and work with our partners to lead a coordinated response to end this menace.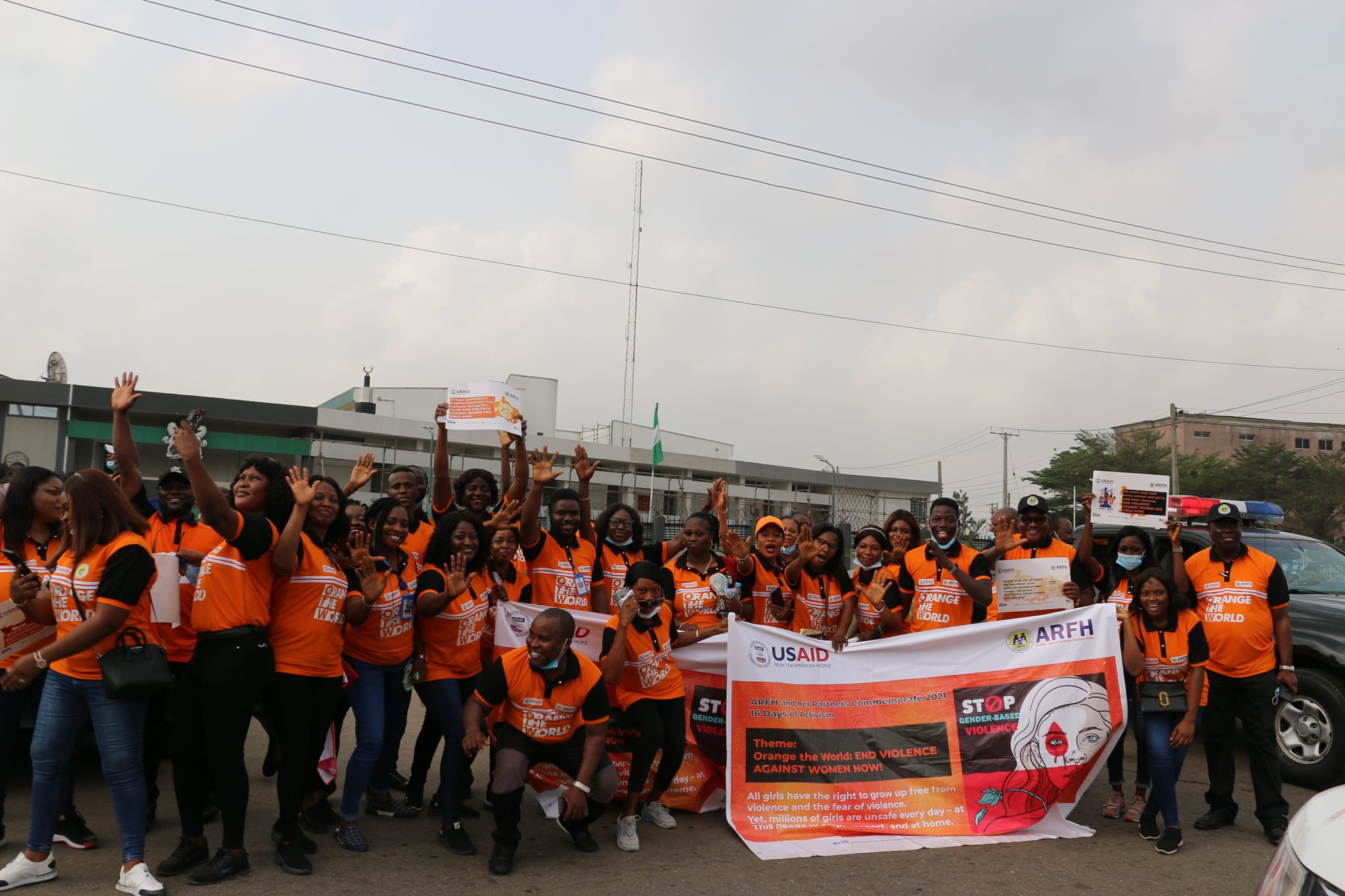 On Wednesday 8th December 2021, we organised a rally in commemoration of the ongoing #16DaysOfActivism2021 in Edo State. The rally was aimed at raising awareness and mobilising support towards shattering all-pervasive gender norms and structural barriers that continues to fuels Gender-Based Violence especially among women and girls.
We were joined by the Edo State Director Child- Ministry of Social Development and Gender Issues Dr (Mrs) Chinwe A, ICHSSA-2 Project Management Team- Ms Faith Lannap, Dr Olufemi Oke, Mr Jimin Sontyo and Mr Olugbenga Ayeni; State Program Coordinator- Barr Gift Williams and team; Partner CBOs- Uromi JDPCI, Willi Johnson Foundation, Department of Health Service Provider and other key stakeholders.
ARFH will continue to use all available platforms, community forums, youth-friendly clubs, IMsafer program among others to engage with young people and critical stakeholders in preventing and responding to Gender-Based Violence issues across our communities.
Many thanks to @USAID for the support.
#16DaysofActivism2021 #EndViolenceAgainstWomenNow #VAWG #Girls #Boys #MenToo #ARFH #ICHSSA2 #Lagos #Edo #Nigeria #USAID