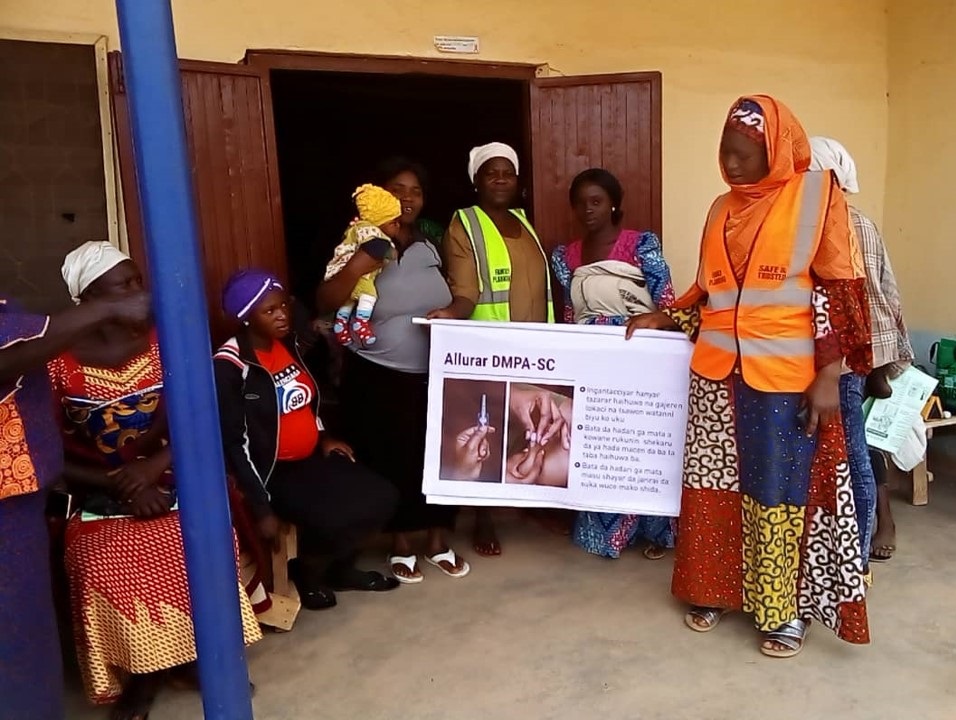 ARFH initiated the monthly clustered supportive supervisory meeting aimed at optimising the DMPA-SC/SI uptake across project implementing LGAs in Plateau State. This is to ensure quality program implementation continues despite the vast and difficult geographical terrain, high number of facilities, and incessant security challenges that make routine facility supportive supervision almost impossible.
The clustered supportive supervisory meeting provided unique opportunity for family planning facility focal persons from hard-to-reach areas to be organised into clusters with key objectives of accessing continuous hands-on training on quality service delivery as well as effective DMPA-SC/SI administration, and documentation.
The result showed over 80% increase in uptake of DMPA-SC across the implementing LGAs, with an appreciable increase in facility initiated self-injection clients.
"I always look forward to the cluster supportive supervisory meeting as it enables me connect with other peer FP providers, gain new knowledge, and skills in increasing the usage of DMPA-SC/SI within my community." Amina Kurungtoe, FP provider.