Cervical Cancer Prevention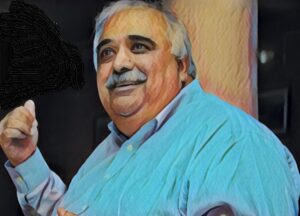 Dr Harshad Sanghvi, Jhpiego, USA
Emeritus Senior Medical Advisor, Jhpiego, Baltimore
Former Vice President, Technical Leadership and Innovation, and Chief Medical Officer Jhpiego ,
Former chair, Department of Obstetrics and Gynecology, University Of Nairobi
His team developed the single visit approach for cervical cancer prevention, now practiced in 30 countries.
In 2009, received the Global Health Council's Best Practices Award for his work in preventing postpartum hemorrhage at homebirth, now practiced in 45 countries.
Awarded the prestigious Honorary Fellowship of the Indian College of Obstetrics and Gynecology following his work with the Federation of Obstetrics and Gynecology Societies of India in expanding EMOC.
Conceptualized, developed and deployed a low-cost cryotherapy device, ePartogram, bloodless hemoglobin test, and novel personal protection Equipment.
Download the full presentation here: