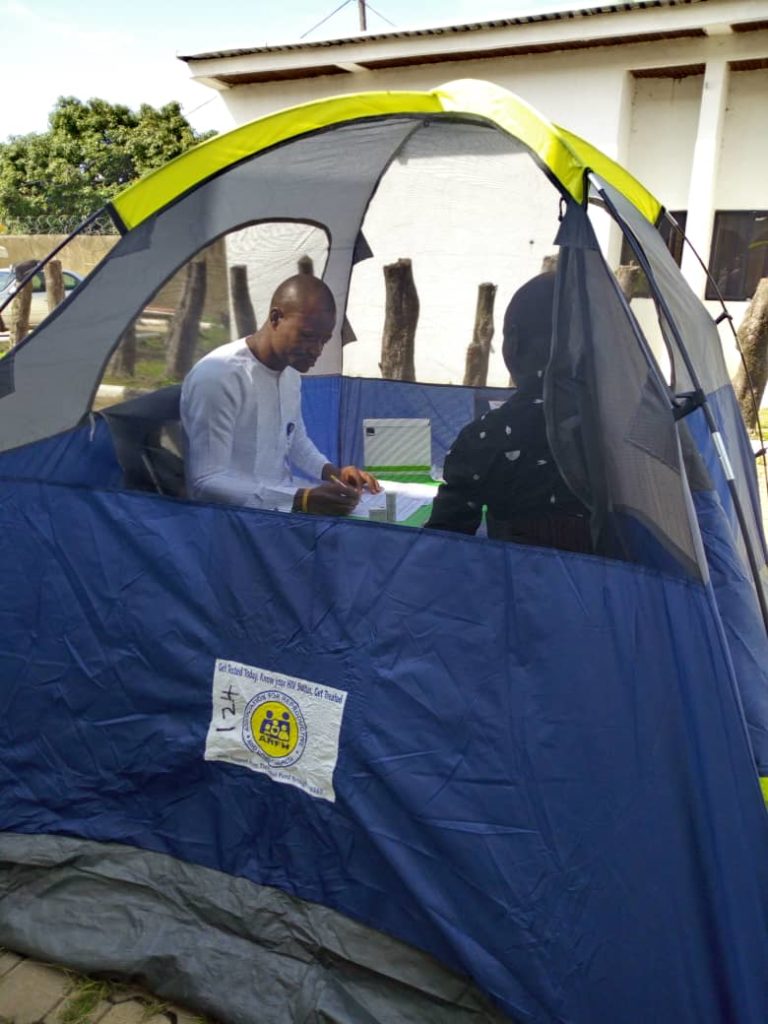 As part of our strategies to enhance our delivery of community HIV counselling testing services, we recently procured and distributed HIV mobile testing tents to community testers in Akwa-Ibom, Imo, Kaduna, Oyo and Rivers state. The motivation behind the mobile testing tents is guided by our commitment to deliver HIV testing services as specified by WHO in line with the essential 5Cs – Consent, Confidentiality, Counselling, Correct Result and Connection to care and treatment.
Mobile testing tents are an innovative durable way of rapidly expanding access to HIV testing services, especially for key populations who would readily not access these services except under very confidential environment. Mobile testing tents provide confidentially for HIV clients and a conducive, comfortable environment for our community testers to counsel and test them away from prying eyes. Each tent has light-weight foldable chairs and tables that make it easy for the community testers to move from one location to another.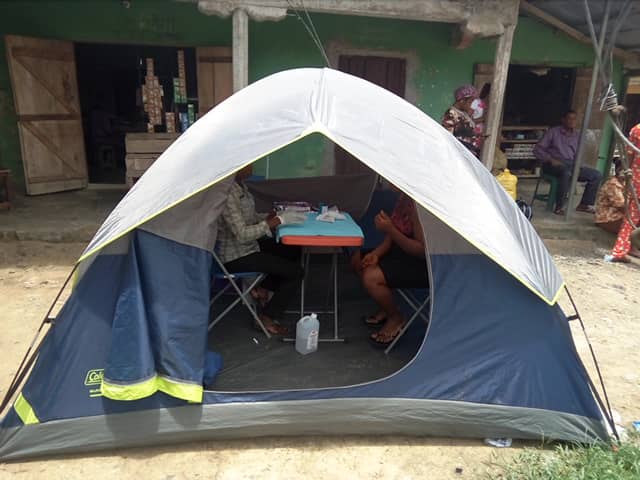 Our approach for upholding the 5Cs include ensuring HTS clients sign a client intake form without coercion and are given an extensive pre and post-test counselling to ensure they understand the procedure of the test to be carried out.  Whatever the outcome of test results, the clients are escorted to designated Global Fund supported facilities for confirmation and are given their test results with utmost discretion. For clients who turn out HIV-positive, they are initiated immediately on Antiretroviral Treatment in line with the concept of test and treat of UNAIDS.