October 12 Lagos: Launch of the Local Government Operational Plans for Orphans and Vulnerable Children (2021-2024) and OVC Service Providers Referral Directory.
In partnership with Project HOPE, Association for Reproductive and Family Health (ARFH) supported the Lagos State Ministry of Youth and Social Development to develop the 5 years costed OVC operational plans across the ten ICHSSA 2 project implementing LGAs- Agege, Apapa, Ojo, Badagry, Surulere, Kosofe, Ajeromi/Ifelodun, Lagos Mainland, Lagos Island, and Shomolu.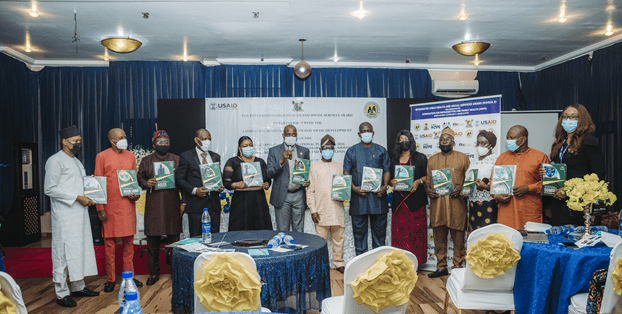 The Operational Plans serves as an evidence-based advocacy tool and provides the necessary framework to budget for OVC program across the LGAs while also ensuring transparency and accountability.
The Service Providers Referral Directory provides a gamut of comprehensive service centres where users can access confidential, safe, and non-judgmental services in the areas of health, education, psychosocial support, shelter, legal protection, economic strengthening among others.
Many thanks to United States Agency for International Development (USAID) for the immense support and technical assistance.
#OVC #OperationalPlans #Healthy #Stable #Safe #Schooled #Lagos The Lagos State Government Office Of Lagos State First Lady #ICHSSA2Project