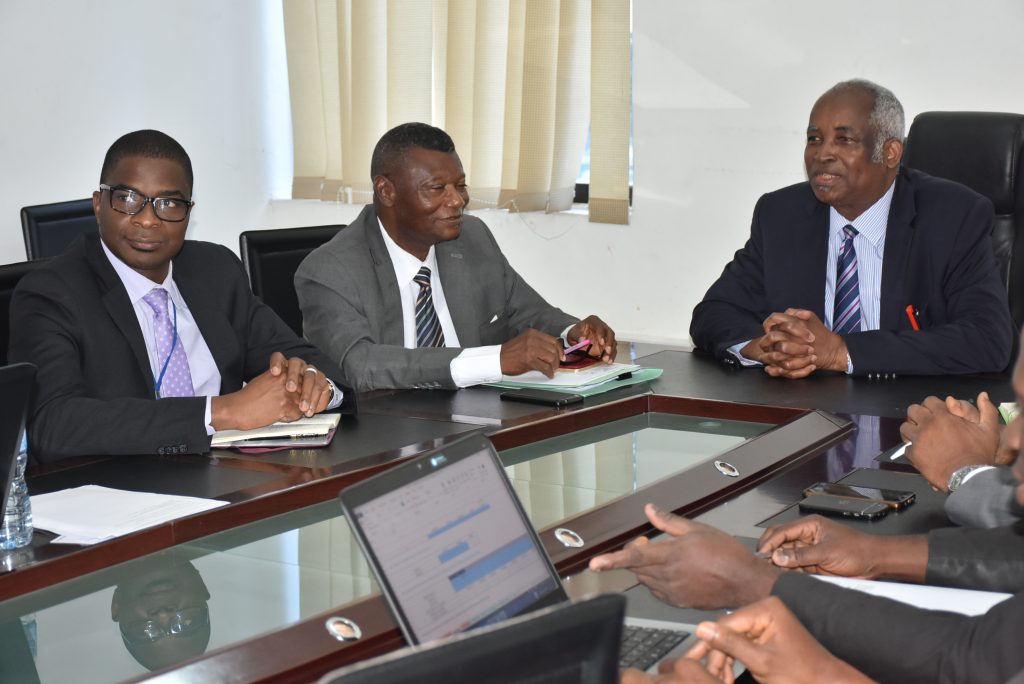 ARFH was hosted to a visit from Global Fund country team on Wednesday, June 20, 2018 at ARFH's office, Abuja. Present at the meeting from Global Fund was the new Country Portfolio Manager, Mr Ibrahim Faria and the TB/HIV Team Lead, Mr Bryan Morris. They were received by top management executives of ARFH and the TB programmes team.
ARFH TB Coordinator, Dr Queen Ogbuji informed the GF team that the DOTS expansion target for semester-1 (January – June), 2018 has been surpassed due to the intensive effort of the Principal Recipient (PR) and the collaborating Sub-Recipients (SRs). She also mentioned that the TB control programme and partners, are working hard within the pool of funds available, to increase case finding.
The Director of Programmes, Mrs Osinowo, gave an insight into ARFH's work and noted that the GF grant provided a unique opportunity to build ARFH's capacity over the years in grant management. She however, raised concerns about the lack of political will, and the poor response of the Nigerian government to the health sector as some of the major challenges affecting the project outcomes. She added that since implementing partners are working in collaboration with the National TB programme, great efforts have been taken to ensure efficiency in project outcomes through data validation and regular supervision. She told the visiting team how the grant had benefited the implementing partners, by making them more accountable and transparent, which had greatly influenced organizational internal operations.
In his remarks, ARFH President, Prof. O.A Ladipo drew attention to limited counterpart funding posing a major challenge to finding the country's missing TB cases. He noted that ARFH is a member of national advocates calling on government to generate domestic funding to meet up with the country's TB response, going on to highlight various ways through which the government can generate revenue to fund the health sector.
The new Global Fund Country Portfolio Manager, Mr Ibrahim Faria, expressed his gratitude with the reception given to him at ARFH, with the promise to ensure that both organizations work together to achieve Global Fund grant objectives, by providing an enabling environment and a hassle free working relationship.