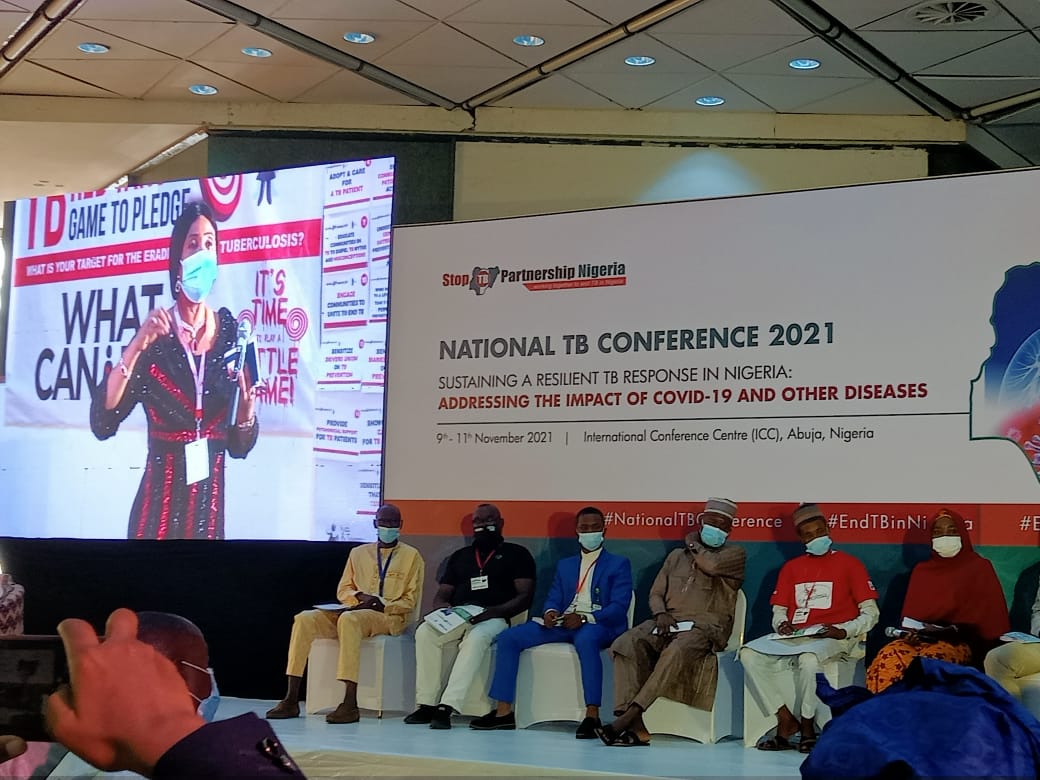 At the recently concluded National Tuberculosis conference in Nigeria, ARFH organised a panel discussion focused on sharing experiences on prevailing myths on TB within Nigerian communities, and best practices for Active TB Case Finding (ACF) in Nigeria. Other key learnings shared during the panel discussion include challenges encountered during case finding in the communities, proffered solutions and adapting proffered solutions while advocating for more support for Community Active TB case finding intervention.
The National TB Conference was organized by the STOP TB Partnership Nigeria in collaboration with National Tuberculosis and Buruli Ulcer Control Program with the theme "Sustaining a Resilient TB Response in Nigeria: Addressing the Impact of COVID19 and Other Diseases". The National TB Conference was designed to bring together diverse key stakeholders at the local, sub-national, and national levels working to end TB in Nigeria.
Speaking during the panel session were Community Based Organisations (CBOs) supported by ARFH from 5 states of Osun, Katsina, Kaduna, and Rivers with high numbers of TB cases reported.  Pre-treatment Loss to Follow Up was also discussed as currently many of the Drug-Resistant TB cases end up not commencing treatment with the commonest reason being the cost of transportation required to visit the central facilities for baseline investigations before treatment. This aspect is key as Drug-Resistant TB (DRTB) treatment outcomes are crucial to preventing the spread of drug-resistant strains of TB.
Major outcomes of the panel discussion include
The attendees of the conference and the press were provided with information on the community Active TB Case Finding intervention going on across the country.
The challenges discussed will form the basis for national/stakeholder discussion for possible consensus solutions.
Lessons learnt on community TB implementation were disseminated during the conference.
Scaling up of the community Active Case Finding was advocated.
Recommendation to improve pre-treatment loss to follow–up for DRTB patients was made.