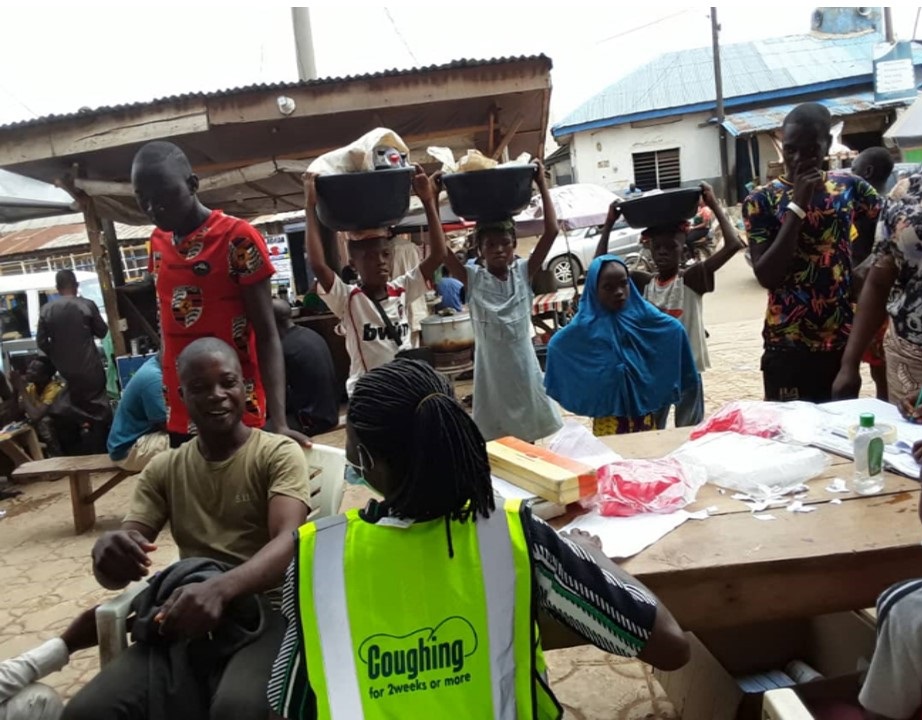 Tuberculosis(TB) is a serious public health disease in Nigeria. According to WHO Global TB report (2021), Nigeria is the first in Africa and sixth among the 30 countries of the world with  highest TB burden.  Nigeria is among the 8 countries that contribute two-third of the global total of TB cases. Report also shows that Nigeria contributes about 8% of the 4.3 million TB cases missed globally.
Currently, ARFH is supporting the National Tuberculosis and Leprosy Control Program (NTBLCP) in the implementation of Community Active TB Case Finding (ACF) in 12 states and Community Management of Drug-Resistant TB (CPMDT) in 36 states in Nigeria. The Active Tuberculosis Case Finding (ACF) is the major strategy deployed by ARFH and its supported CBOs to boost TB case detection in slums and communities within the 12 implementing states. As a result of this strategy together with the House-to-house TB case search, ARFH detected 122,870 presumptive TB cases out of which 12,078 positive TB cases were identified and linked to treatment.
TB is still life-threatening and knows no border. Everyone regardless of their status or location should have access to high-quality TB services. ARFH will continue to work in collaboration with the CBOs and other critical stakeholders to scale-up these strategies to improve TB case finding in Nigeria.