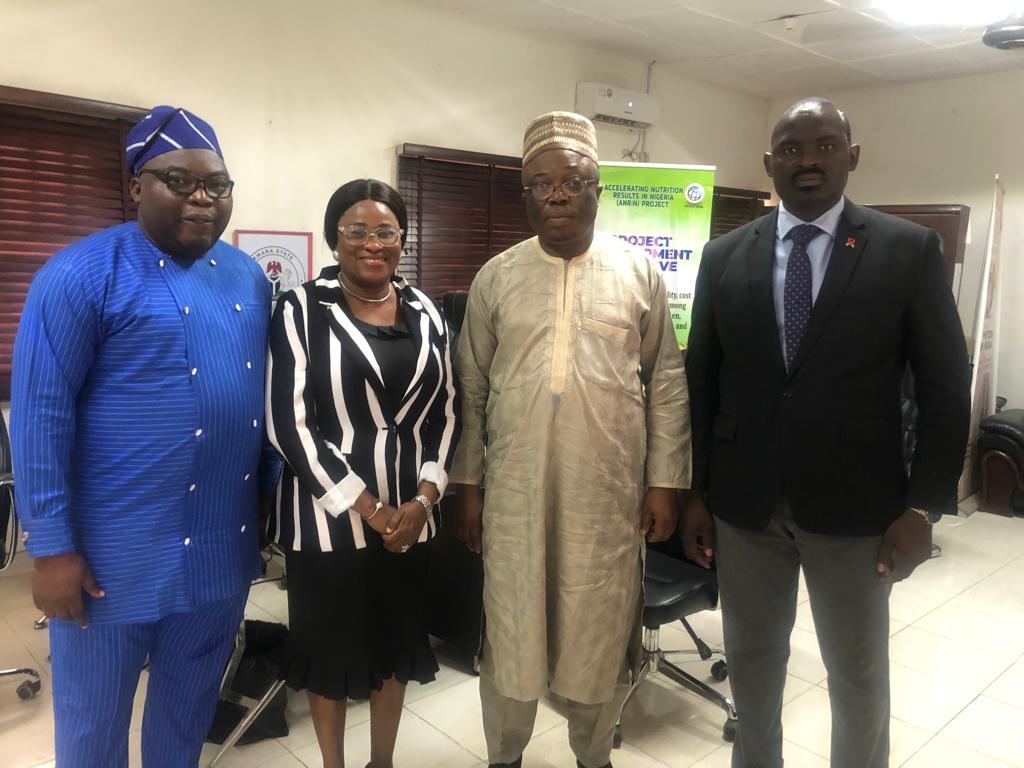 From L-R: Dr. Fakayode, Director of Public Health; Dr (Mrs) Osonowo, CEO ARFH; Dr. Ayinla, Perm Sec, Ministry of Health and Dr. Atibioke, TB/HIV Advisor, ACE-4 Project, Kwara State
The CEO of ARFH, Dr (Mrs) Kehinde Osinowo is in Kwara on a two-day working visit to the CCCRN-led ACE-4 Project where ARFH is a consortium partner. She paid an Advocacy visit to the State Ministry of Health to appreciate the leadership for ARFH on all projects currently and previously implemented in the state dating as far back as 1992. She was received by the Permanent Secretary and the Director of Public Health of the Ministry- Dr. Ayinla and Dr. Fakayode respectively.
She appreciated the ministry for creating enabling environment for partners to work and consider this a significant effort from the state. She assured the state of more effective partnership, especially on youth and adolescent health and other critical public health interventions.
The Perm Sec. welcomes the CEO to Kwara and commended the effective partnership the state has had with ARFH and assured the CEO of more collaboration. He also mentioned all the efforts of the current administration in the state, especially in the area of health. Key among this is the payment of counterpart funding and creation of enabling environment for smooth implementation, ownership and sustainability.
#ARFH #WorkwithARFH #CEO #Kwara #ACE4Project