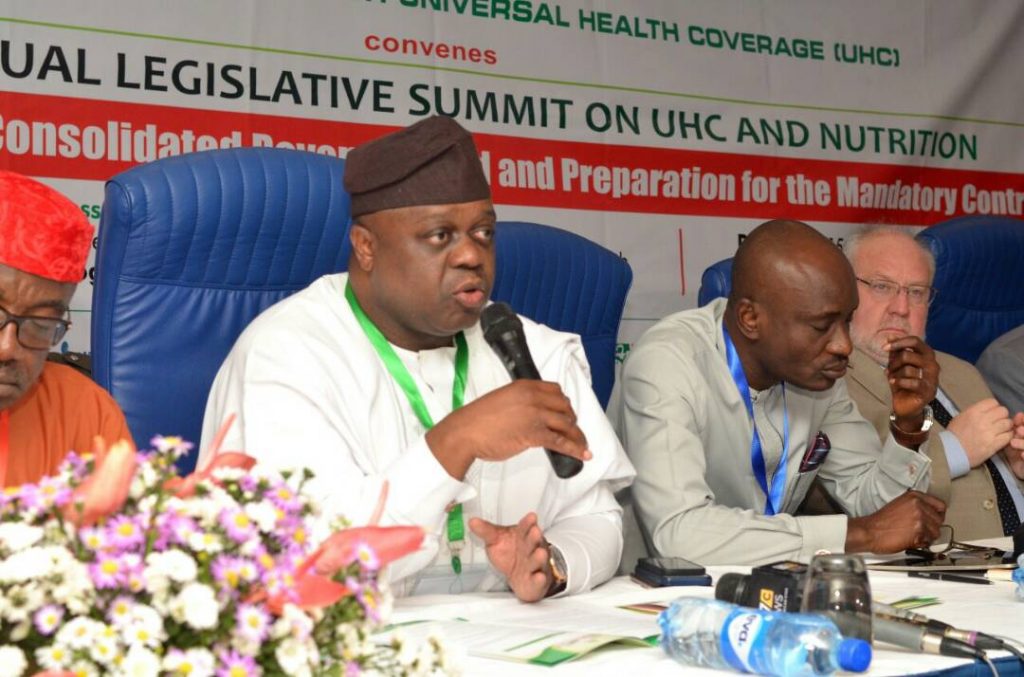 The Legislative Network for Universal Health Coverage and Nutrition convened its second Annual Legislative Summit on Universal Health Coverage and Nutrition in Abuja from July 15th to July 17th, 2018. The objective of the summit was to discuss the role of Lawmakers in the implementation of 1% Consolidated Revenue Fund (CRF) in the 2018 Budget and preparation for the mandatory contribution of Nigerians to health insurance.
In attendance were members of the Legislative Network for Universal Health Coverage and Nutrition, State Governors, the Honourable Minister of Health, and Development Partners.
In his address, Senator Olarenwaju Tejuosho, Chairman, Senate Committee on Health emphasized the need to drive an agenda for implementation for Universal Health Coverage, noting that the inclusion of 1% for Basic Healthcare Provision Fund was not enough. "National Health Act 2014 specified 1% of CRF should be allocated to basic healthcare. The law says at least or minimum of 1%. So we can grow to 5, 6 or 50% as we go on" He said.
Senator Tejuosho commended the efforts of Nigeria's partners in the health sector for their support to the Legislative Network, noting that statistics provided by them have improved the legislators' work. Adding that access to basic healthcare for all Nigerians is of utmost importance. He further said that the Lawmakers will work with the House of Senate to make the process of statutory transfer of the 1% of CRF speedy.
The Honourable Minister of Health, Professor Isaac Adewole expressed his delight with the commitment shown by the legislative and executive arms of government to provide qualitative health care to Nigerians. He added that the Ministry of Health will work with all stakeholders to ensure plans discussed at the summit will be achieved.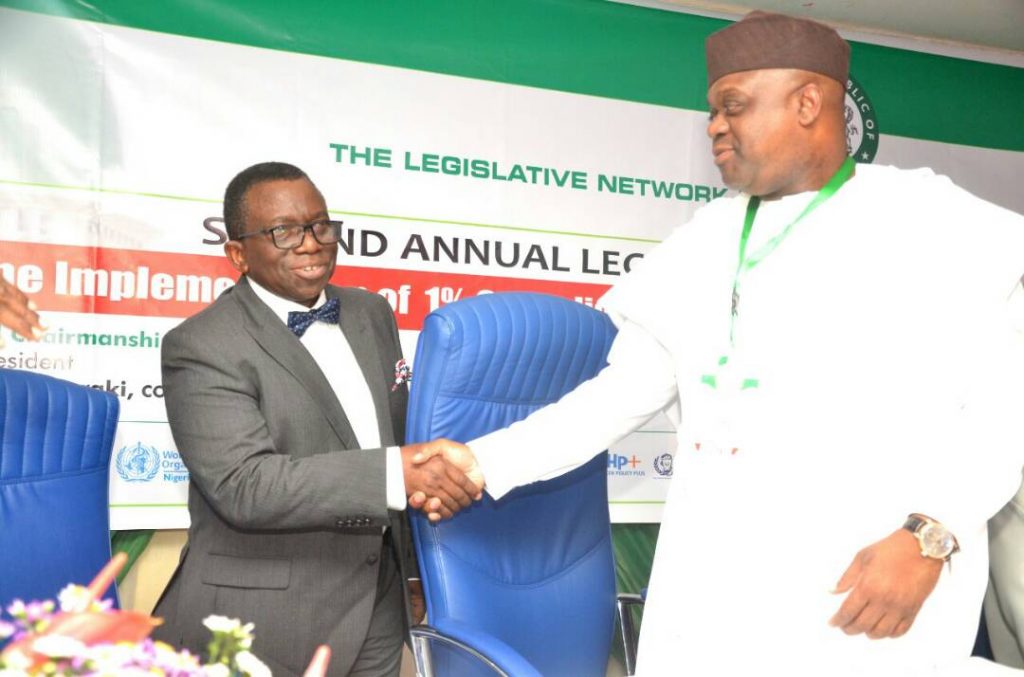 ARFH President, Prof. O.A Ladipo who was also at the event, was commended by the Legislators for his continued efforts and commitment to maternal and newborn health. Prof. Ladipo commended the efforts of the Legislators, adding that the 1% CRF will ensure good maternal nutrition during pregnancy and after delivery, and can prevent the 2,300 under 5 children lost to malnutrition every year in Nigeria if properly implemented.